Uncrowded beaches, great forests, amazing caves, rich history and culture. These and other landscapes can be found in a single place: Bizerte.
Here you can fish, dive, camp, eat delicious food, experience more than 3000 years of history and discover much more!
This is a list of 10 things you must do in Bizerte.
1. Northermost point of Africa
Have you ever thought of being at the northernmost point of a continent?
In Bizerte you can do it and take some photos of the beautiful monument of Africa in the surroundings !
Ras ben Sakka, this is the name of the northernmost point of the African continent. It is located in Cape Angela.
It is located only about 15 kilometers (9.3 miles) from Bizerte.
There you will also find fantastic stone coasts and cliffs with a spectacular view.
This is definitely a place you should consider!
Northernmost point of Africa in Bizerte, Tunisia © By Hichen Bekhti
2. The old town and port
The Old City (or Medina in Arabic) is a must for every tourist.
Here you can shop for traditional clothing, eat fresh seafood at the fish market, and drink a traditional green tea at the old harbour while watching the boats go by.
At the local market you can choose your favourite fish (or other seafood) and then have it prepared for you at one of the nearest restaurants
You can also spend a day in a traditional Arabic guesthouse. We recommend Dar El Kasba. It is located in the Old Medina near all the main sights and markets. The architecture is traditional, the decor perfectly chosen and the hostess ( and her family) very friendly and helpful.
Bizerte is not a crowded tourist destination in Tunisia. Use this factor in your favour. This is the perfect opportunity to enjoy monuments and nature while exploring the diaries of the locals. It will be an unforgettable experience for you to spend a few days in one of the alleys of the old medina and enjoy the sunset in one of the traditional cafes or restaurants near the old port.
3. Ichkeul Park
Ichkeul Park is an outstanding universal value. It has been on the UNESCO World Heritage List since 1980. It is located 25 km southwest of Bizerte.
Ichkeul is considered the last large freshwater lake of its kind in North Africa. It was once a chain that stretched across the entire region.
The park includes three distinctive habitat types: Ichkeul Montain (12600 hectares), the lake and adjacent marshes. (8500 hectares)
Because of this natural diversity, Ichkeul is considered an important stopover for many birds during their seasonal migrations such as ducks, geese, coots, pink flamingos and several other bird species.
The number of birds can reach more than 300000 in some years.
If you are interested in caves, you should also visit the cave of Djebel Ichkeul. The cave has a narrow entrance that gives access to a huge room with large cracks along the length of the walls and with several cavities. It is well ventilated and is home to a variety of wildlife, including bats, birds and reptiles.
If you want to enjoy nature, walk in a mountain or on the shore of a lake, discovering different species of birds and other animals, Ichkeul is an excellent place to visit.
Ichkeul National Park in Bizerte, Tunisia © By Walid Kharrat
4. Religious Temples
In Bizerte there are a lot of important religious places of worship.
This is a list of some mosques and churches:
The Great Mosque - The Old Port
Al Kasba Mosque - The old Medina
Rebaa Mosque - Street of the Regency
Al Ksiba Mosque - The old port
Andalusian Mosque - Bizerte City
Church of Saint Anne - Massida (Translated: as Fishery )
Russian Ultra-Orthodox Church (in Place Anastasia Manstein-Chirinsky, Bizerte)
Russian Ultra Orthodox Church of Bizerte © By Nour Echi
5. Beaches
Incredible blue water, golden sand, white sand; surreal sunsets, some of them surrounded by forests or with rocky shores. Very well maintained and beautifully located.
Bizerte is adorned with these incredible beaches. This makes it one of the best destinations in the whole country to enjoy the sea.
This is a list of beaches that we recommend:
Dar ELJanna Beach - This is a guest house located between a forest and a beautiful sea. A good place to spend a few days away from the hustle and bustle of the cities.
Kef Abad Beach - Another great beach to visit. There you can do diving and other activities in the sea, rent a boat for fishing or even rent a small cottage right by the sea.
Ras Angela - There you can enjoy the fantastic beach of Ras Angela and visit the northernmost point of Africa.
Ras Angela is only 20 km away from Bizerte.
Ein Mestir Beach - One of the best beaches in Tunisia
Remel Beach - Also considered one of the best beaches in the country.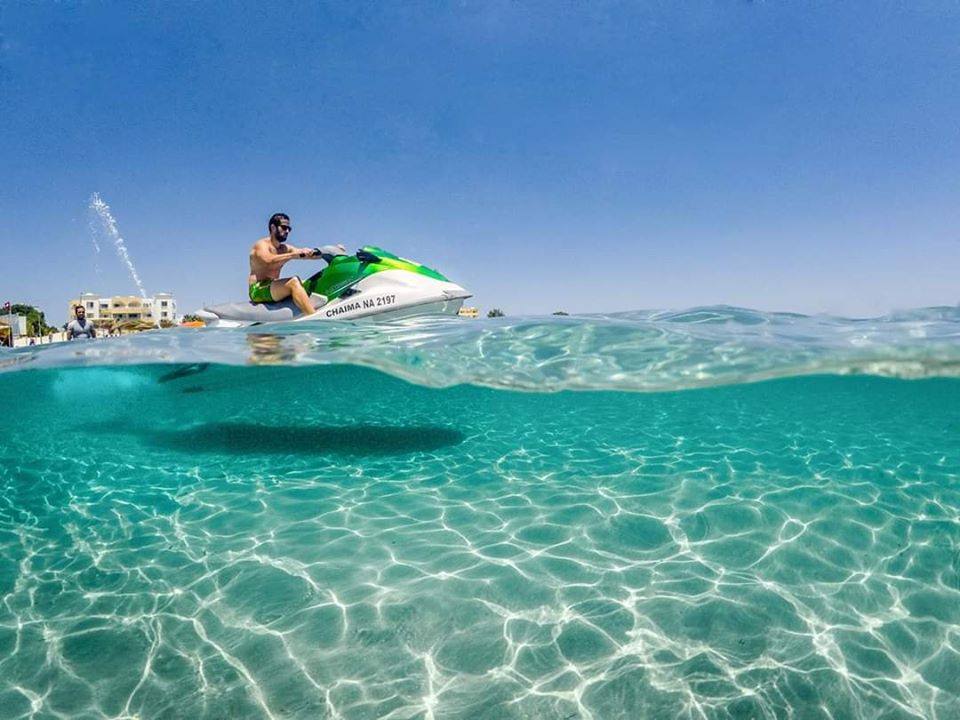 Tunisia's crystal-clear waters and pristine coastline © By Unkown
6. Hiking & Camping
If you like hiking and camping, there are a lot of places to discover in Bizerte.
Ain Damous is a good destination to camp near a hidden beach. It is not a tourist destination. It is a quiet place and it's also perfect for fishing and staying away from the shacks in town.
Remel forest and Marsa Dhib are also good destinations.
Picturesque landscape from Bizerte © By Marwen Shili
7. Meseums
The main museums you should visit in Bizerte are the Oceanographic Museum and the Utica Museum.
Sculpture of Hercules, Utica Museum, Bizerte, Tunisia © By Unknown
8. Forts
In Bizerte there are a lot of old forests built by Spaniards, Turks or Arabs.
You should visit the Spanish Fort (also known as Alj Ali Fort) near the centre of Bizerte and the Borj LAZARIT Fort in Ghar el Melh.
Borj LAZARIT Fort, Ghar el Melh, Bizerte, Tunisia © By El Ghannai Med Habib
9. The archaeological site of UTICA
Utica is one of the oldest cities of Bizerte, built by the Phoenicians. If you are interested in archaeological sites, Utica should be on the top of your list.
Archaeological site of Utica in Tunisia © By Unknown
10. Galta Island
Galta is a tiny island that you can visit as part of organized excursions or simply if you rent a boat. Although it is too small, this island is definitely worth a visit.
View of Galite islands © By GIRAUD Patrick